New Unhuman Title From Cotswold Author Wilkie Martin
6 September 2021 https://onlineprnews.com/news/50012505-1630940797-new-unhuman-title-from-cotswold-author-wilkie-martin.html/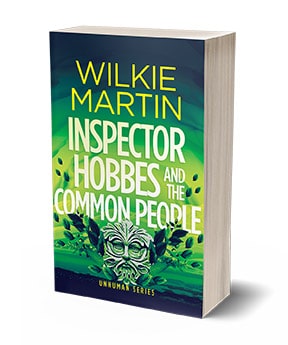 Available now, Inspector Hobbes and the Common People, the fifth title in his unhuman series, set in the Cotswolds, from Amazon bestselling author Wilkie Martin
Cirencester writer, Wilkie Martin continues the exciting comedy crime fantasy adventures of Inspector Hobbes in Inspector Hobbes and the Common People, the fifth book in his unhuman series. The still disaster-prone Andy Caplet continues to narrate his adventures with the police detective as, together with Andy's wife, they take a government sponsored trip to the Himalayas meeting Yetis. Back home in Sorenchester, they discover the existence of some very similar inhabitants whose home is threatened by a local, charmingly handsome property developer.
What Amazon reviewers are saying:
"Once again, Hobbes takes us on a journey into the world of the weird and wonderful"
"Hobbes is a fantastic character "
"Enjoyed every minute of this recent Inspector Hobbes, a most unusual policeman"
"Sorenchester is like Ankh-Morpork in the Cotswolds".
Read or share a free sample http://go.wilkiemartin.com/hobbes-commonpeople-book2look
Listen to a sample http://go.wilkiemartin.com/commonpeople-soundcloud
To get the title in your local Amazon store use https://mybook.to/IHe
Inspector Hobbes and the Common People is published by The Witcherley Book Company and is available in eBook, paperback, large print paperback, hardback and audiobook . This title is currently exclusive to Amazon.
All the unhuman series are suitable for teenagers and upwards. The series also includes: Inspector Hobbes and the Blood, Inspector Hobbes and the Curse, Inspector Hobbes and the Gold Diggers and Inspector Hobbes and the Bones.
For more about Wilkie Martin and his books https://wilkiemartin.com
#books, #entertainment, #literature
---
New Extra Large Print Random Word Searches
6 May 2021 https://www.prlog.org/12691183.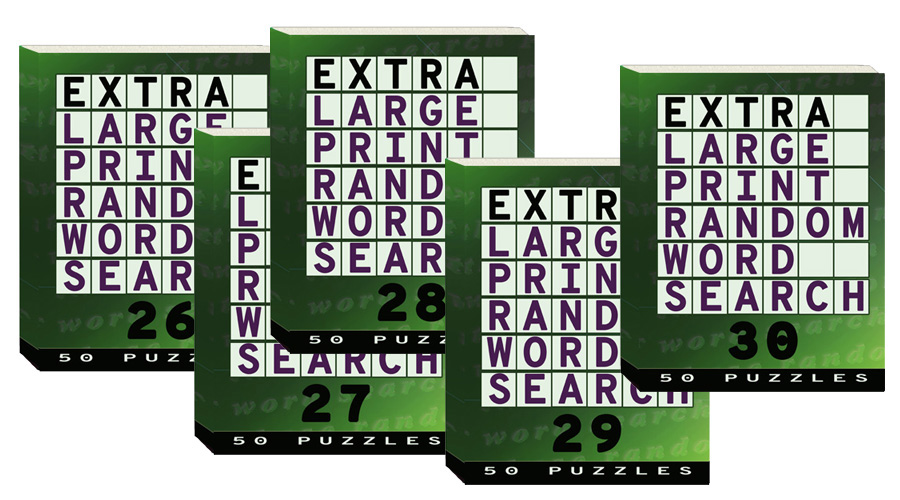 5 New Amazon Exclusive Extra Large Print Puzzles at 36 Point Ideal for those with Fading Eyesight or Macular Degeneration
Indulge your love of word search puzzles. Enjoy the search for these random words.
5 new puzzle books each with 50 puzzles in Extra Large print (36-point big font). There is one word puzzle over 2 pages: page one contains the 20 words or word combinations to find for and page two is the puzzle on a full page 11 x 13 letter grid. There are easy to see answers are at the back of the book where the answer grid is the same full-page size used for the puzzle grid.
For lovers of word search puzzle books these are ideal for senior citizens, helping to keep the mind active. They are ideal for those with restricted vision, fading or tired eyes or for those suffering from macular degeneration.
Buy these extra-large and very easy to see word search today to help you keep on you on your top form. There are 30 puzzle books available in this series as well as:
EXTRA LARGE PRINT RANDOM NUMBER WORD SEARCH
EXTRA LARGE PRINT CLASSIC NOVEL WORD SEARCH
and EXTRA LARGE PRINT CLASSIC BOOK WORD SEARCH.
These are Amazon exclusive editions.
For details see
https://witcherleybooks.com/puzzle-books/extra-large-print-puzzle-books/
or shop direct at Amazon by going to the Rex Witcherley author page:
https://author.to/RexAuthor
---